Siamo Orgogliosi si annunciare che abbiamo conseguito le certificazioni di qualità e sicurezza delle informazioni ISO 9001:2015 e ISO/IEC 27001:2013 UNI CEI EN ISO/IEC 27001:2017.
Felici di aver raggiunto un importante obiettivo che certifica la naturale attitudine di e.RATIO alla Qualità, e sopratutto con la ISO 27001 dimostriamo che la nostra azienda sta seguendo le best practice sulla sicurezza delle informazioni e fornisce un controllo indipendente e qualificato sul fatto che la sicurezza delle informazioni è gestita in linea con le best practice internazionali e gli obiettivi aziendali.
Siamo seriamente intenzionati a essere i migliori nel nostro settore e ogni nostro sforzo è volto a mantenere la qualità a tutti i livelli, dai requisiti alla consegna finale.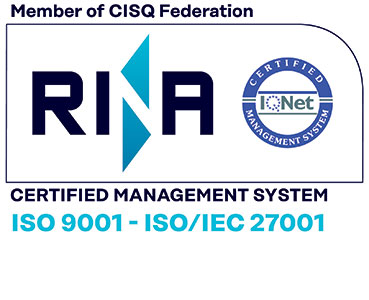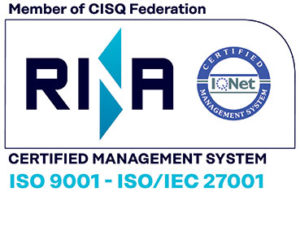 ISO/IEC 27001:2013 UNI CEI EN ISO/IEC 27001:2017
ISO / IEC 27001: 2013 (ISO 27001) is the international standard that describes the best practices for an ISMS (information security management system).
ISO 9001:2015
The international standard specifies the requirements of a quality management system when an organization:
has the need to demonstrate their ability to regularly provide products or services that meet the customer's requirements and the applicable mandatory requirements;
aims to increase customer satisfaction through the effective application of the system, including processes for improving the system itself and ensuring compliance with customer requirements and applicable mandatory requirements.